Jamilah is a professional and awarded dancer who follows the tradition of oriental dance along its best classical patterns. She is not only loved by Polish audience and but also admired abroad. She has won most prestigious international competitions. Jamilah is an esteemed teacher invited by renowned Polish and foreign schools. She has completed a reputable teacher training course: Certified Academic Teacher's Training (CATT) in Berlin and she is a judge in international competitions.
The Most Important Achievements
premiere of the show "Alice in Wonderland", a part of Bellydance Evolution project: USA Los Angeles (2014)

6-week tournée with Bellydance Evolution in Holland with the show "Dark Side of the Crown" (2013)

two awards in one category ("People's Choice Egyptian" i "Champion Egyptian") and winning the master title of "Champion of Champions" in Belly Dancer of the Universe Competition in California (February 2013)

European tournée with the show "Dark Side of the Crown" being a part of the project Bellydance Evolution: Milan, Rabat, Prague, Berlin and Maribor – here the main role (May 2012)

one of the leading roles in Bellydance Evolution cast in Hannover in 2012

winning another edition of "Bellydance Evolution Competition", as a result Jamilah takes part in Jillina's unique project and tournée in Europe (April 2011)

I place in International Raks Sharqi Contest in Solo Professional category at "Sommerfestival" in Berlin (September 2010)

I place in International Raks Sharqi Contest in Solo Semi-Professional category at "Sommerfestival" in Berlin – Jamilah was the first Polish dancer winning this competition (June 2009)

III place in "Bellydancer of the World" competition organised by Leyla Jouvana and Roland in Duisburg (November 2010)

"People's Choice Award" in The Bellydance Evolution Competition organised by Jillina (February 2010)

finals of the competition during Eilat Festival (Israel, January 2012)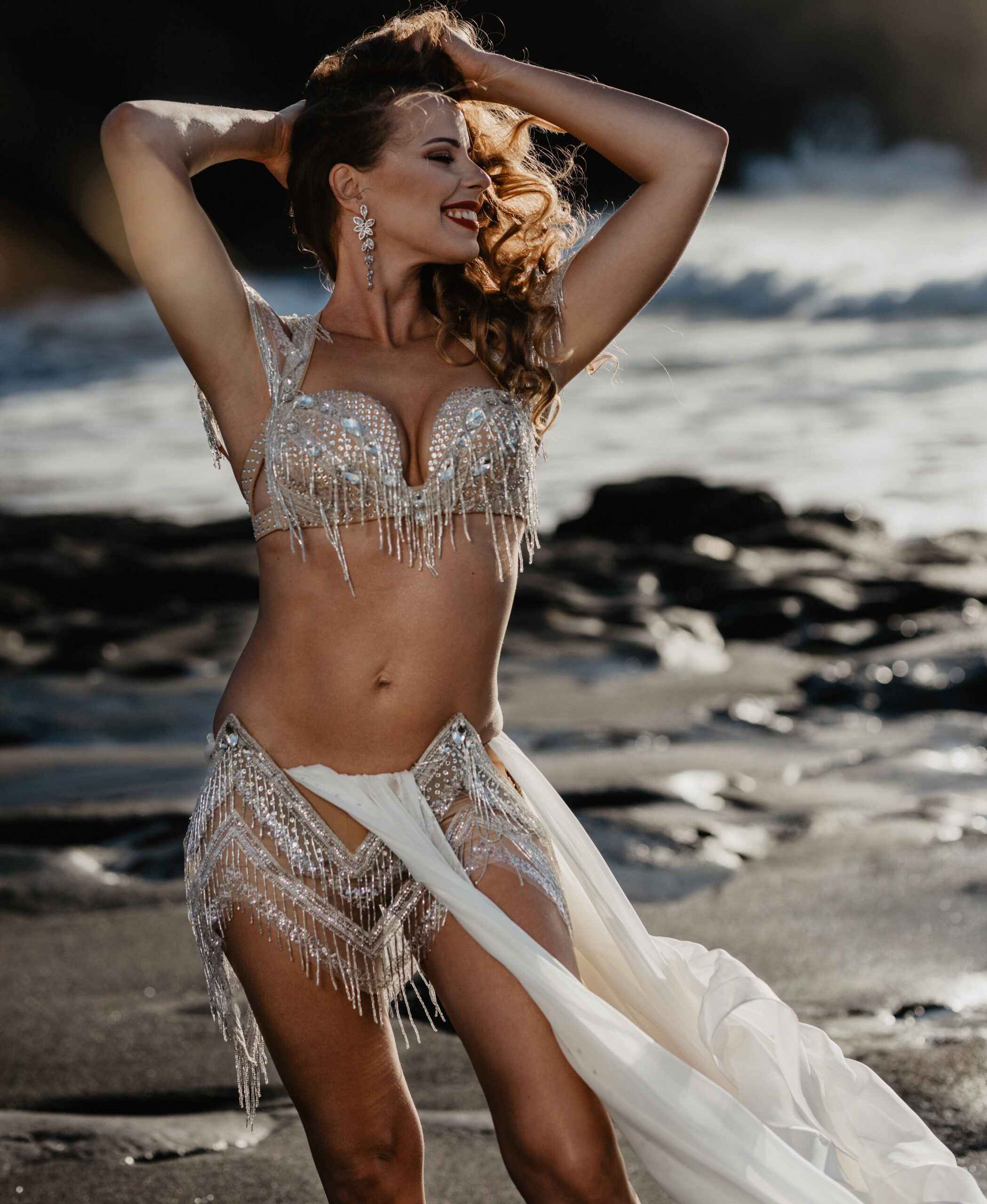 Jamilah's solo career has been developing dynamically along her popularity as a great teacher and an effective tutor. In the last few years she has been invited to Germany, France, Belgium, The Netherlands, Portugal, Austria, Greece, Serbia, Bosnia and Herzegovina, Mexico, Hong Kong, Malaysia, Morocco, Italy, Great Britain, Czech Republic, Slovakia, Lithuania, Ukraine, Cyprus and Crete.
During regular classes, private lessons or workshops Jamilah offers to her students dozens of interesting topics, breathtaking choreographies, she puts emphasis not only on technique and precision of the dance, but also on the beauty of its interpretation – on every level of a dancer's development. To see more click here»
Jamilah works professionally as an oriental dancer, but she is a graduate of… Chemistry Faculty at Salesian Politechnique in Gliwice, the field of Chemical and Process Engineering. Her educational background not only does not limit her in her artistic and creative work, but it also helps her enormously keep discipline and professional perfection in her work, making her a responsible and business-like partner in business contacts.